Are your summer plans missing a little exploration and adventure? Then you need to plan a day trip or overnight glamping vacation in Norfolk County this season!
This lakeside county is full of lush Carolinian Forest, diverse Conservation Areas, vast beaches and marshlands to explore. Being only a short, two hour drive from Toronto, the unique landscape and food scene that Norfolk offers visitors makes it a top spot to visit in Southwestern Ontario. Keep reading to find out more about some of the fun tours, restaurants and nature excursions you can discover in Norfolk County.
Keep adventuring,
The Long Point Eco-Adventures Team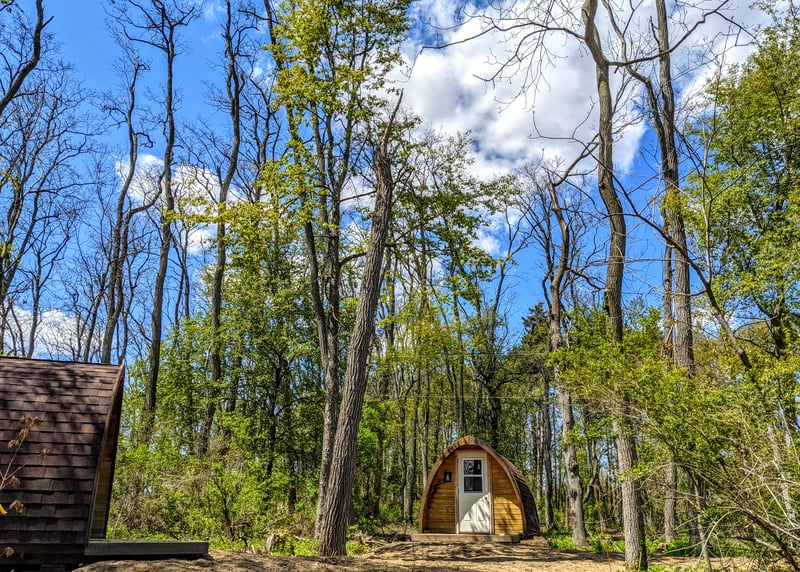 Long Point Eco-Adventures, Turkey Point ON.
1. Zip-line & Canopy Tour
Address: 1730 Front Rd. St. Williams, ON.
Ready for the thrill of a lifetime? Join the team at Long Point Eco-Adventures for a 2.5 hour ride through the treetops, overlooking the Turkey Point Marsh. The tour consists of 8 different zip-lines, 2 suspension bridges & a 70 ft. rappel at the end of the course. Learn all about old Norfolk tales & fascinating wildlife facts from your guides along the way - it's an adventure you won't forget.
Follow this link this link to book tour before spots fill up!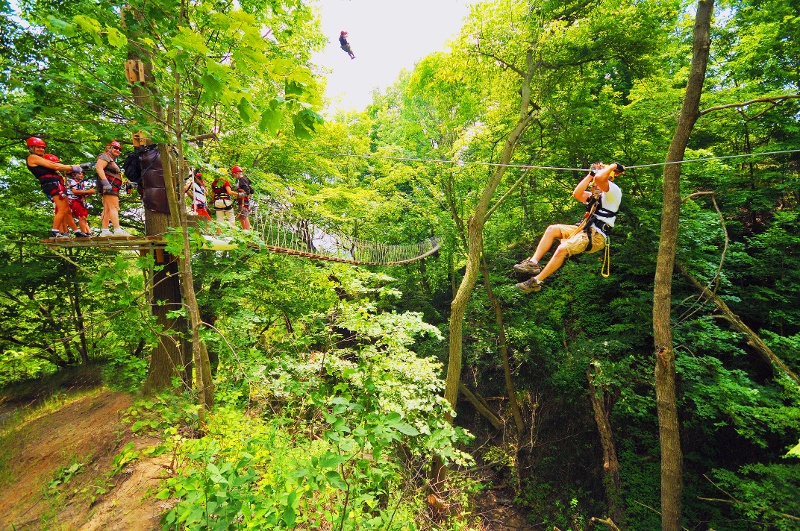 2. Big Creek Paddle
Launch point: 42°35'43.2"N 80°29'06.9"W, Lakeshore Rd / Norfolk 42, Port Rowan, N0E 1M0
Looking to book a tour with the pros? Join Josh and his team for a serene paddle up and down Big Creek National Wildlife Area this summer! This internationally recognized marsh and wetland boasts towering Sycamore and Black Walnut trees, and is covered with grape and Virginia Creeper vines to lend Big Creek its nick-name, the "Canadian Amazon". You just may catch a glimpse of a soaring Bald Eagle, one of the rivers resident beavers, or a white-tailed deer.
This 9 km, 3.5 to 4 hour excursion is perfect for first time paddlers, and includes a few challenges to hold the interest of those with more kayaking experience. You will be paddling like an expert by time you reach your destination in historic Port Royal. Josh's team of veteran guides look forward to sharing with you the most unique, interesting, and beautiful paddle southwestern Ontario has to offer.
To book a Big Creek Kayak tour for this season, follow this link. It's an adventure the whole group can enjoy!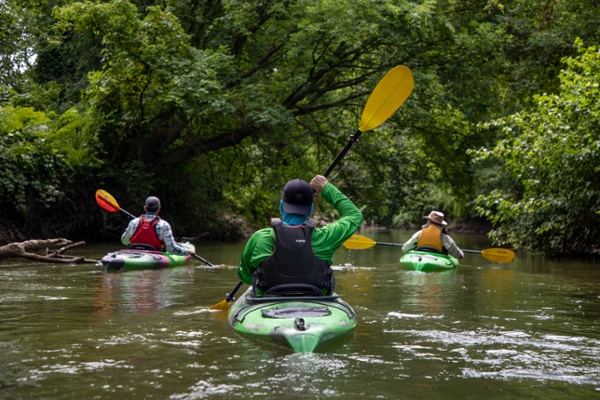 PhotoCredit: GoPaddleTv @paddletales
3. Island Hugger's Boat Tours
Address: Port Rowan, ON
You can't possibly leave Norfolk without visiting Lake Erie! Test the waters with Graham Ferguson on Island Hugger's boat tours in Port Rowan. Each tour offers a natural history of the inner bay and lake marsh systems.
Through a combination of beautiful locations, conversations on flora and fauna, geology, glaciations, invasive species, and other key notes, Graham will show you the complex systems in play within the marsh, and how they work together to provide for the wildlife that thrives in this complex - yet important - eco-system. His team also specializes in sharing interesting tales of the past, further immersing travellers in an authentic Long Point / Norfolk County experience.
Visit this link to read all about their unique tour offerings and to book online!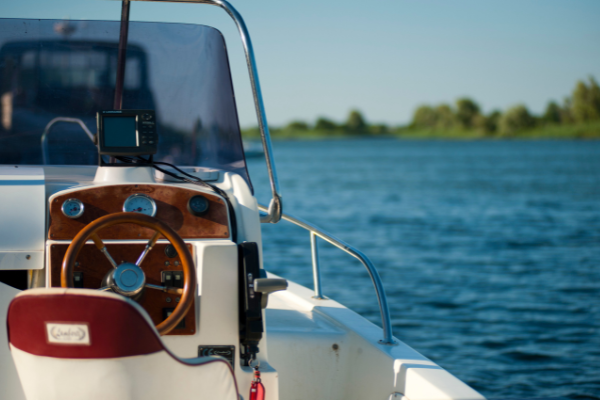 Photo credit: @paddle365, Heliconia Productions.
4. Burning Kiln Winery
Address: 1709 Front Rd. Turkey Point
If water and treetop adventures aren't quite your style, Norfolk County is home to a wide variety of craft breweries and wineries. Burning Kiln, a vineyard built on an old tobacco farm, offers several tours & experiences that engage guests with the history of the area, the winemakers process, and many opportunities for wine sampling!
Visit their website here to book a tour, or download our guided experiences pamphlet for a map of the top wineries and breweries in Norfolk!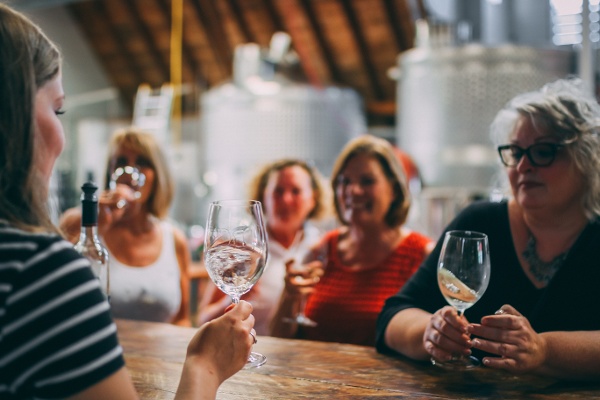 5. Glamping at Long Point Eco-Adventures
Address: 1730 Front Rd. Turkey Point

Glaming is a great option if you're more of an eco-conscious traveller! You can reduce your carbon footprint, while still enjoying some of the perks of vacationing.
Each glamping unit on the resort comes with hardwood floors, a private fire pit, outdoor shower, and a king or queen bed (depending on the unit). The deluxe pods in particular are surrounded by bush and native fauna to re-create the feeling that you're camping in the woods.
After your morning coffee, hop on the 96km trail network that surrounds the resort. There's an onsite restaurant (The Marshview Patio) with a magnificent view of the Turkey Point Marsh, open for breakfast, lunch and dinner. Wander on up to the on-site tuck shop and purchase a s'mores kit to enjoy around you fire!
Visit this link to book your stay.
FOR A LIMITED TIME ONLY: book an Elite Pod and enter promo code 50dollars to save on your vacation!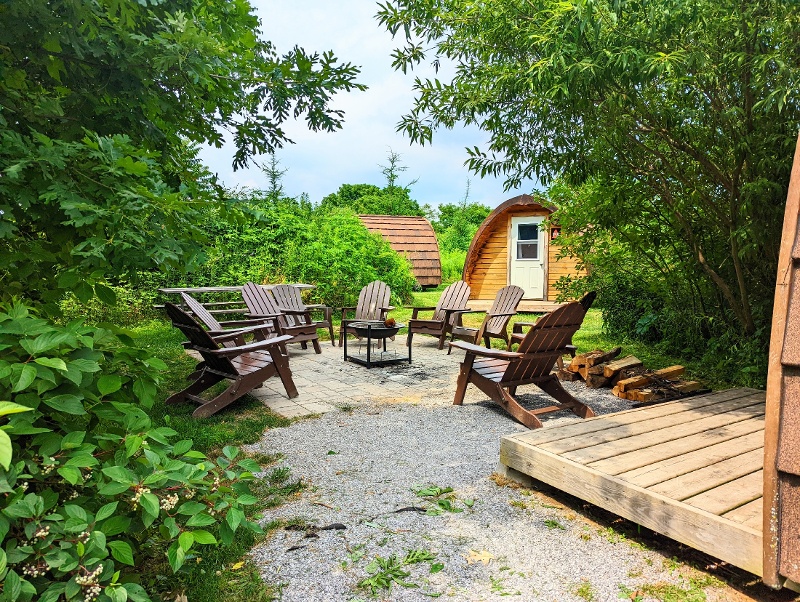 6. Tacos n' Tequila - Normandale Century Inn
Address: 2326 Front Rd. Normandale
Who's craving a beach day on Lake Erie, followed by authentic Mexican cuisine and live music? Visit this family run business in an old century home for the best tacos in Norfolk County. Chef Fern's menu combines classic Mexican flavours, with a Norfolk flare that will keep your tastebuds soaring. Try new tastes like pork belly, picadillo or cabeza, topped with fresh ingredients like cilantro and onion.
You might even be tempted to sample some tequila while you're there! Visit them online to check-out their menu and hours.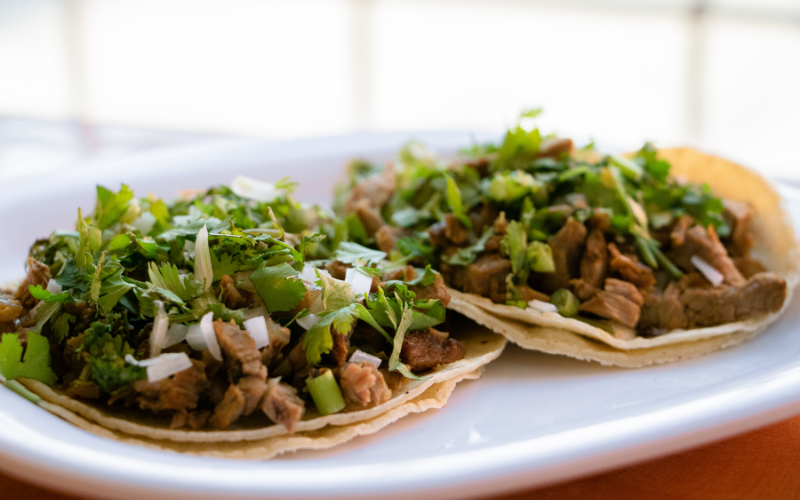 7. Canadian Raptor Conservancy
Address: 2848 Front Rd. Vittoria
The Canadian Raptor Conservancy is a 20+ year old organization that provides education about Canada's species of birds of prey. These species include: vultures, hawks, eagles, flacons and owls. The Long Point Biosphere is home to over 300 species of birds, making it the perfect location for birdwatching and nature photography sessions.
Coordinate your trip to Norfolk with one of the conservancy's live events, or visit them online to book a visit by appointment. It's a great way to educate yourself on the important role some of these species play in our diverse ecosystem.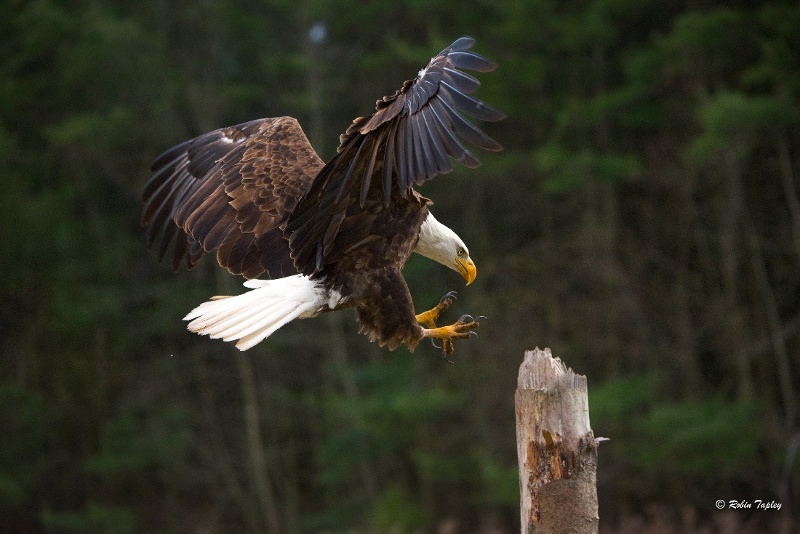 8. Mountain Biking Excursion
Address: 1730 Front Rd. Turkey Point
Take it to the trails with mountain biking expert, Paul Meiklejohn! His professional career as a downhill racer garnered him two National gold medals, five Provincial Championship titles, and a total of 17 Ontario Cup wins, making him the ultimate guide to show you the ropes in Turkey Point.
He retired from professional racing in 2014, and turned his continued passion for the sport into a successful business. He prides himself on sharing his passion and enthusiasm for mountain biking with visitors coming to Norfolk County. Learn about the fundamentals of riding, braking and master uphill riding to ensure your next mountain biking trip is a breeze.
Visit this link to book your 2 hour guided tour today!