Who's ready to add kayaking in Norfolk County to their adventure bucket list?! It's going to be the summer of the staycation, and it's important that we offer you plenty of local kayaking hotspots to explore this upcoming season. Maybe you've always wanted to try something like kayaking, but you aren't sure where to begin? We're here to help!

Whether you're a first time paddler or a seasoned pro, there's plenty of waterways, creeks & open water adventures to tackle in Norfolk County. Our diverse landscape offers kayak enthusiasts a taste of nature that's worth exploring. Summer is just around the corner, and we want to make sure we keep helping you find safe, fun adventures to keep your inner traveller alive. Keep reading to learn about the top four spots to kayak in Norfolk County!
Keep adventuring,
The Long Point Eco-Adventures Team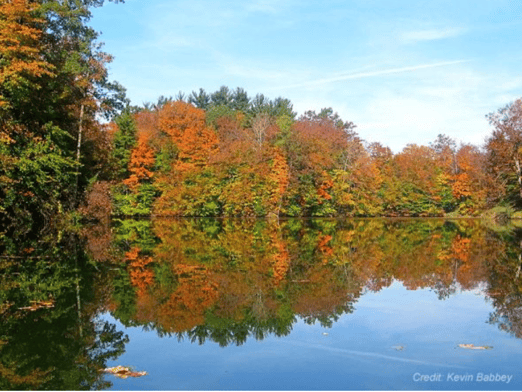 Photo Credit: Conservation Ontario website, Photographer Kevin Babbey.
1. Deer Creek Conservation Area
Address: 1267 Norfolk County Rd. 45, Langton N0E 1G0
Deer Creek Conservation area is best known for its 80 acre reservoir at the centre of a conservation area, just North of Long Point. This beautiful & scenic landscape captures a Northern lakeside feel without having to leave Norfolk County. The reservoir is easily accessible to kayakers, includes a boat launch, fishing docks and a small swimming beach. There's also campsites available on site (if you wanted to consider staying overnight (post-lockdown pending, of course). Enjoy a day paddling and exploring the reservoir and its many inlets with your family; make a romantic day of it and bring along a picnic lunch & a few lawn games.
For more information on launch points, rentals & campground openings, visit their website here!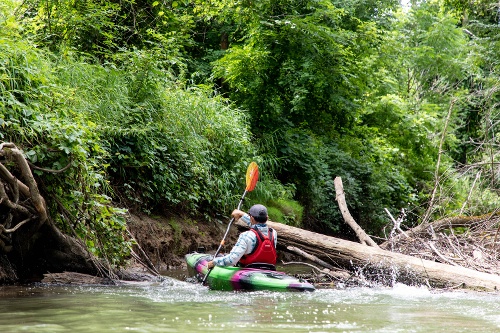 2. Big Creek Paddle
Launch point: 42°35'43.2"N 80°29'06.9"W, Lakeshore Rd / Norfolk 42, Port Rowan, N0E 1M0
Looking to book a tour with the pros? Join Brian Craig for a serene paddle up and down Big Creek National Wildlife Area this summer! This internationally recognized marsh and wetland boasts towering Sycamore and Black Walnut trees, covered with grape and Virginia Creeper vines that lend Big Creek its nick-name, the "Canadian Amazon". You just may catch a glimpse of a soaring Bald Eagle, one of the rivers resident beavers or white-tailed deer.
This 9 km, 3.5 to 4 hour excursion is perfect for first time paddlers, and includes a few challenges to hold the interest of those with more kayaking experience. You will be paddling like an expert by time you reach your destination in historic Port Royal. Brian's team of veteran guides look forward to sharing with you the most unique, interesting, and beautiful paddle southwestern Ontario has to offer.
To book a Big Creek Kayak tour for this upcoming summer season, follow this link. It's an adventure the whole family can enjoy!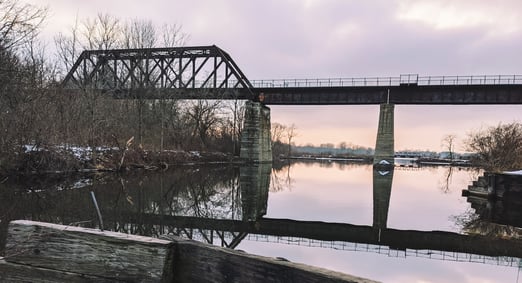 3. Waterford Ponds - Heritage Trail
Address: 77 Alice St, Waterford, ON N0E 1Y0
This fantastic trail network is built along a decommissioned trail line & the historic 'Black Bridge' in the tiny town of Waterford. The trails wrap around Shadow Lake, grasslands & wetlands. This diverse landscape is the perfect spot to go for an afternoon swim, kayak or canoe ride. The calm waters make it an ideal location to start if you're a first time paddler. Just keep in mind there isn't anywhere to rent kayaks or canoes, so you'll have to bring your own!

If you want to read more about the area, visit the Norfolk County Tourism website here.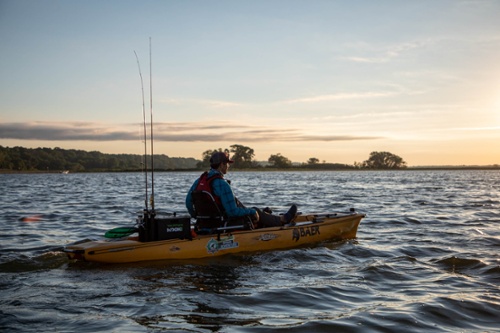 Photo credit: @paddle365, Heliconia Productions.
4. The Inner Bay - Lake Erie
Launch point: 236 Ordnance Dr, Vittoria, ON N0E 1W0, right beside 'The Jetty' Restaurant
If you're looking for more of an 'open water' experience, you could always consider launching your kayak or canoe in Turkey Point! There is a marina, as well as several launch points along the main beach (Note: the main beach can be much more difficult to access during the busy summer, so we wouldn't recommend it). Beside the launch point, you'll find a few unique restaurant options, water equipment rentals & more!
Start off from the launch point at The Jetty, and travel further southwest along the shoreline; you'll come across plenty of inlets, marshes & streams to explore. Always make sure you're paying extra attention to the weather when you're on the open water; Lake Erie is notorious for being calm one minute, but then kicking up 5 ft. waves an hour later.