May 2-4 weekend will have a much different tone this year. Annual traditions that involve celebrating, barbecuing and gathering with friends & family are no longer viable options. In knowing the Victoria Day weekend festivities cannot proceed as usual, we have prepared a few ways that you can still enjoy the holiday without breaking social distancing rules.
Below are some helpful tips & tricks that you can use to transform your backyard space into a May 2-4 glamping vacation. We have also included a local drink recipe, meal ideas and fun activities that you can do with your family to complete the experience.
Please stay safe, and remember...the forest is awaiting your return.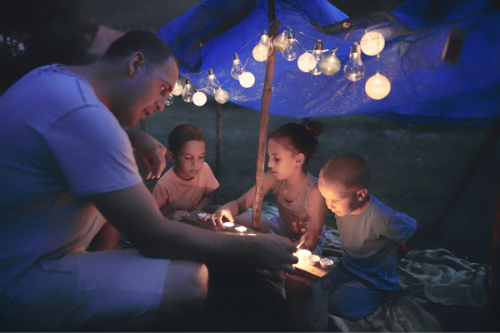 1. Grab Yourself a Tent & Decorate
The first step in creating the ultimate glamping space is to start with a tent. All you need is two trees, some rope and a sheet, and you've got yourself a DIY glamping tent. If you're not feeling crafty, you can always opt to purchase something online.
Now it's time to decorate. Grab throw pillows & blankets, rugs, side tables and fun furnishings like fairy lights to create a cozy atmosphere; the more plush cushions and blankets the better. You might even catch yourself using your tent as a fun reading nook after your May 2-4 camping adventure is complete.
2. Build a Campfire
No camping experience is complete without an authentic, wood-burning campfire. Load up on dry logs and old newspaper for kindling, and don't forget to grab marshmallows, chocolate & graham crackers for s'mores. Spend some time on google looking up fun campfire stories you can share with your family or housemates to make it a memorable experience.
If you're a true adventurist, consider cooking your dinner over the campfire, too. There's plenty of local meat suppliers who have specialty BBQ packs that are perfect for your May 2-4 weekend.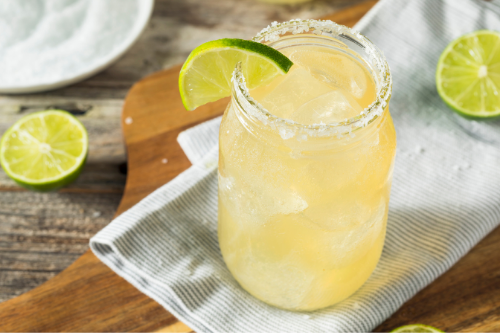 3. Get Local Beverages
There are several local wineries & breweries offering beer & wine delivery for this weekend, including: Burning Kiln Winery, Hometown Brew Co. & Frisky Beaver Wines.
If you're looking for a fun frozen drink recipe to liven up the drink menu this weekend, here's a fun recipe for the 'Hometown' Margarita.
All you need is:
-12 oz of Hometown Brew Co. Wild Wheat beer
-12 oz of your favourite tequila
-12 oz water
-1-2 cups of ice (start with one)
-1 12oz can of frozen limeade
-lime wedges
Mix all of the above ingredients in a blender. Pour your mixed drink into a fancy glass, and add some salt & a few limes to the rim to make it pretty.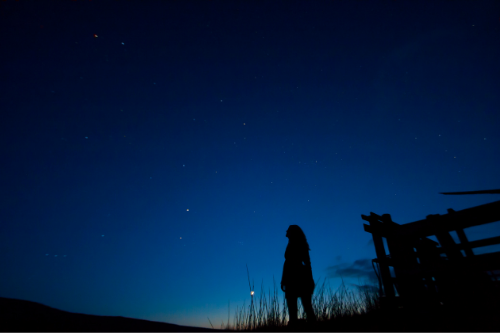 4. Time for Activities
Now that you have your meal and drinks planned, it's time to plan some fun backyard activities. Listed below are lawn games you can easily create in your backyard:
A. Water Balloon Pinatas - this weekend is going to be a hot one in Norfolk County! Fill-up some water balloons, hang them within reach from a clothesline or makeshift option and whack away! Isn't it a fun way to stay cool?!
B. Backyard Scavenger Hunt - it's time to get creative! Come up with a list of items you want the kids to find in the backyard. Once they have completed their list, come up with a fun prize to keep them motivated!
C. Stargazing - in our rural area, the low light pollution makes for an ideal environment to stargaze! Get out a few blankets, lay down on the grass, and enjoy the view! Consider reading up on a few constellations. The kids - or that special someone - will be impressed with your astronomical knowledge.
D. Romantic movie for two - find a large white sheet and projector (click here for an affordable option), and finish off your campfire with an old-school movie in the backyard.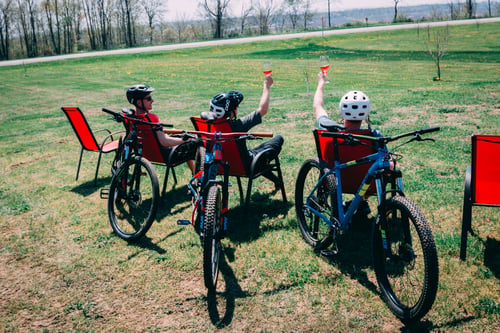 5. Make it a Rule to Stay Outside
Make sure your event feels like a real camp-out by preparing everything ahead of time; the less often you have to go in and out of the house, the better. Pack up everything you will need over-night, including snacks, bug spray and sleeping materials. Don't forget to keep the cell phones inside. Take this opportunity to soak in the fresh air and enjoy the outdoors as you typically would on May 2-4 weekend.