New Year, New Long Point Eco-Adventures
We are officially one month into the Year 2023, and Long Point Eco-Adventures thinks it's time to let you in on some of the epic new changes coming to our eco-friendly resort this summer. Construction is coming along for the new corporate and welcome centre, and the Eco team couldn't be more thrilled to see the project moving forward! In this article, you will find important details about the following additions:
Our new HARBOURVIEW HOTEL in Port Dover - a revived hotel previously called the Brant Hill Inn
Welcome Centre with tuck shop, Marshview Restaurant, as well as a brewery & tasting space for our friends, Hometown Brew Co.
(3) new corporate boardrooms for meetings, conferences & events
Hydro and A/C updates to Elite and Deluxe Glamping Pods
Ready for the adventure to begin? We can hardly wait to share the new updates with locals and tourists. Keep reading to find out all of the details!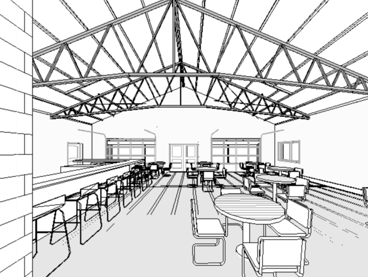 1. The Welcome Centre & Restaurant
The aimed completion date for the new lobby, tuck shop and restaurant space is June, 2023. This new facility will feature multiple patios with panoramic views of the Turkey Point Marsh, as well as indoor, all season seating for The Marshview restaurant! This means that winter 2023, Long Point Eco-Adventures will be open all year round, including HomeTown Brew Co.! We can't wait to see the fun food features that come from Chef Shelli's cookbook!
The new restaurant space will have a cozy, laid back atmosphere, with rustic accents and local charm. You will be able to try all of your favourite Norfolk brews, wines and ciders in one place. The restaurant's main feature is a black slate, floor to ceiling fireplace that doubles as a showpiece for dining guests and overnight lodgers.
The main floor in this new facility includes a brand new boardroom with meeting space for up to 12 guests, and easy access to bathrooms! The second boardroom is located on the lower level, looks directly into Hometown's brewery, and will have seating for up to 16 guests. Both spaces include their own private wi-fi hook-up and AV equipment, so groups can complete presentations with ease.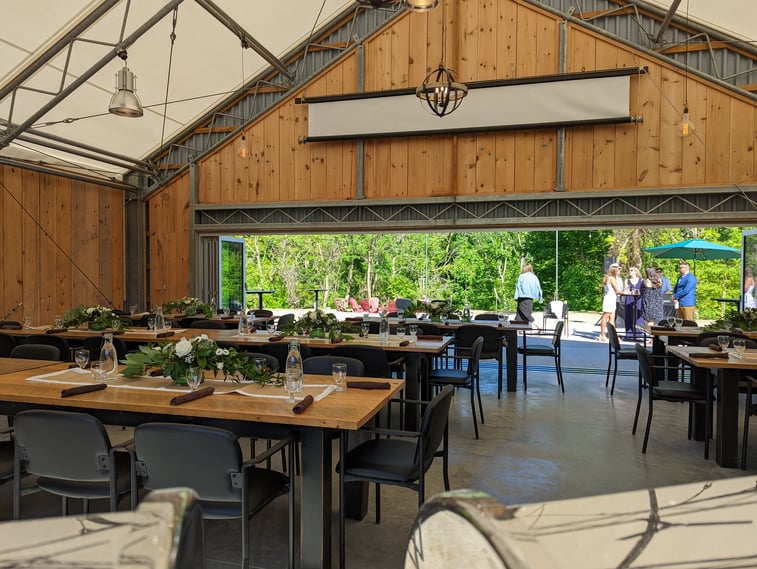 2. The Forestview
Did you know we have a brand new event space, that's tucked away along the edge of the Carolinian? The Forestview Pavilion is a 3 season facility that has its own bar, catering space, access to a private, outdoor patio with fire pit and seating for over 50 guests! It's the perfect spot for your next rehearsal dinner, corporate conference or reunion.

As soon as the new restaurant is complete, Chef Shelli's food truck will permanently reside beside the Forestview; how cool would a food truck be for your next event?!



3. Harbourview AirBnB
Did you hear the exciting news? Long Point Eco-Adventures has partnered with the Schuyler brothers to revive the old Brant Hill Hotel in Port Dover. This 13 room inn is the perfect space to host corporate groups and conferences in the winter, with on-site boardrooms, and laundry for the beach-goers during the busy tourism season. Adventurers who are less inclined to 'glamp' with us can experience an affordable and more traditional style of overnight accommodations. Check out this article in the Port Dover Maple Leaf to learn more about the project. Rooms are now available for booking online by visiting this link.
Stay tuned for more photos and information about the grand opening in Spring of 2023!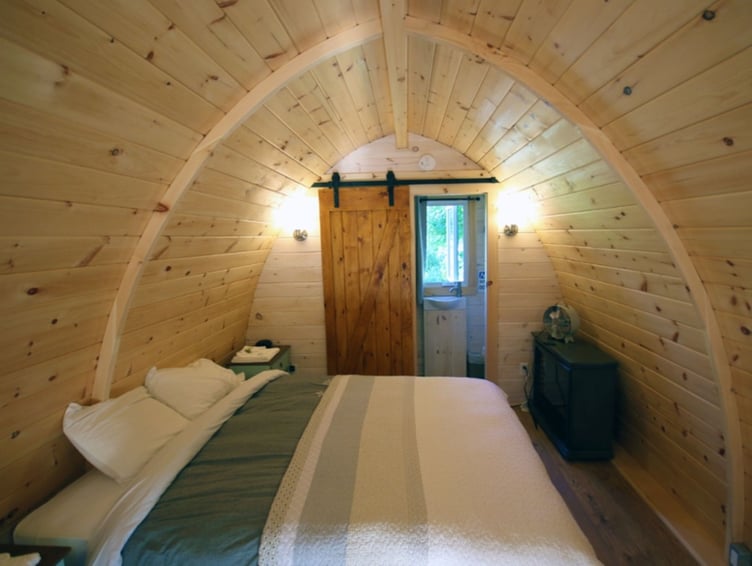 4. Pod Updates & Renovations
Deluxe Pods are the perfect overnight experience if you're looking to get in touch with nature, without the hassle of traditional camping. Each wooden pod is equipped with a comfy queen sized bed, pull-out couch and a private half bathroom with fresh towels. To make your glamping experience even more convenient, Long Point Eco-Adventures is adding air conditioning and updated hydro to each Elite & Deluxe Pod this season. Not only will your stay be more comfortable, but groups & visitors can charge all devices when they're working or staying over on site. Guests that have visited us in the past know the power in the pods was limited, and will surely appreciate this update!